𝗖𝗢𝗠𝗙𝗢𝗥𝗧𝗔𝗕𝗟𝗘 𝗘𝗔𝗦𝗬 𝗔𝗥𝗥𝗜𝗩𝗔𝗟.
Upon request we can provide a transfer from/to Chiang Mai Airport or Train Station to our hotel. With this service - operated by our partner Butler Driver - your stay at Casa VESPA starts even more comfortable.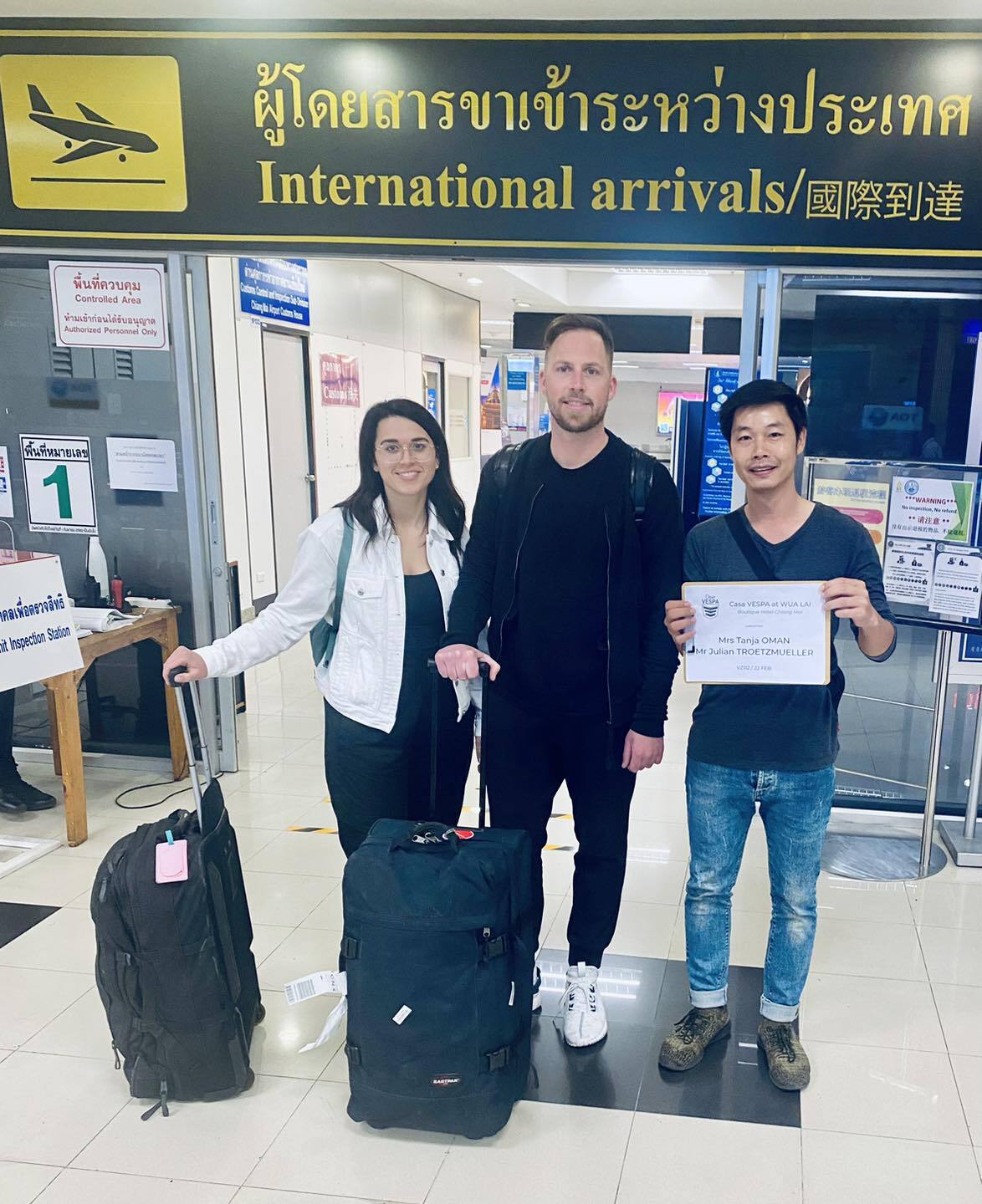 TAILORED TRIPS by Butler Driver allow you to get the very best experience on your valuable vacation days, since these programs are completely based on your individual wishes and requirements, paired with our longterm and extensive knowledge of the destination.
PRIVATE TAILORED TRIP IDEAS:
Half day Chiang Mai Highlights (3 Temples Wat Umong, Wat Pha Lad, Wat Suthep; 3-4 hours)
Half day Elephant Sanctuary (4-5 hours)
Half day Wat Luang Khun Win & Bamboo Rafting (5-6 hours)
Half day Wat Ban Den & Sticky Waterfall (4-5 hous)
Full day Doi Inthanon National Park (8-9 hours)
Full day Chiang Rai & Golden Triangle (14-15 hours)